The Podcast & Book Thread
---
What are you guys reading/ listening to?

As far as podcasts go I really like:

The (failing) New York Times daily podcast - about 20-30 minutes long; new episode every weekday; covers a major news story in-depth; it's a great listen and has replaced NPR as my go-to on my work commute

Malcolm Gladwell's Revisionist History - about 30-40 minutes long; Gladwell (one of my favorite authors) revisits a modern historical event/ happening and contextualizes it


My favorite novel of the year is The Force by Don Winslow. It's a morally ambiguous story about crooked cops in NYC and socioeconomic and political forces surrounding their actions. Absolutely fantastic, one of the best books I've ever read.

I also really liked IQ by Joe Ide which is an urban story about a smart, young black for-hire detective in Los Angeles. Definitely a lighter read than The Force.

My favorite nonfiction book of the year was Born a Crime by Trevor Noah. It's a funny, thoughtful, poignant biographical book about growing up mixed-race in post-apartheid South Africa.
__________________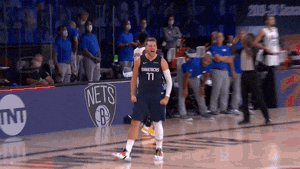 ---
Last edited by tap2390; 07-08-2017 at

01:59 PM

.